Custom Cabinets - Specialty Displays
We will create your any type of cabinet to integrate with the workspace and floral display areas.
Laminate, bumper and trim to match your interior.
All factory assembled before shipment so we know it will work on site.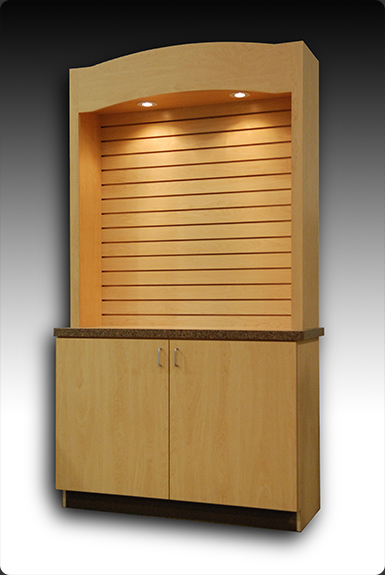 Cabinet with built in lighting.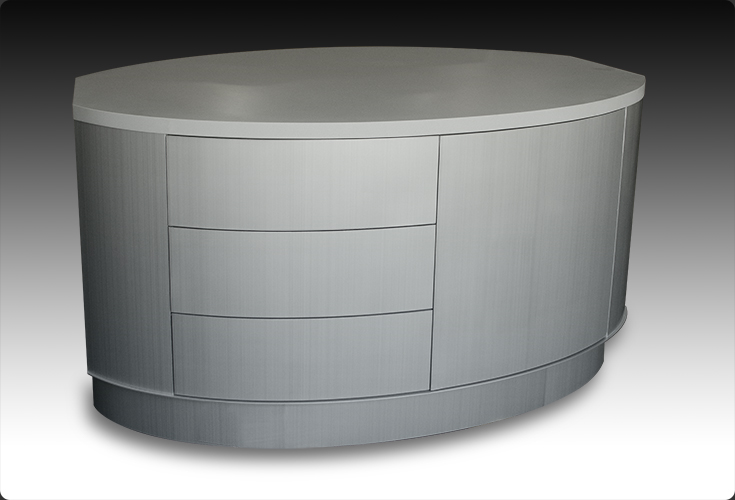 Aluminum laminate, metal accents on a unique shape.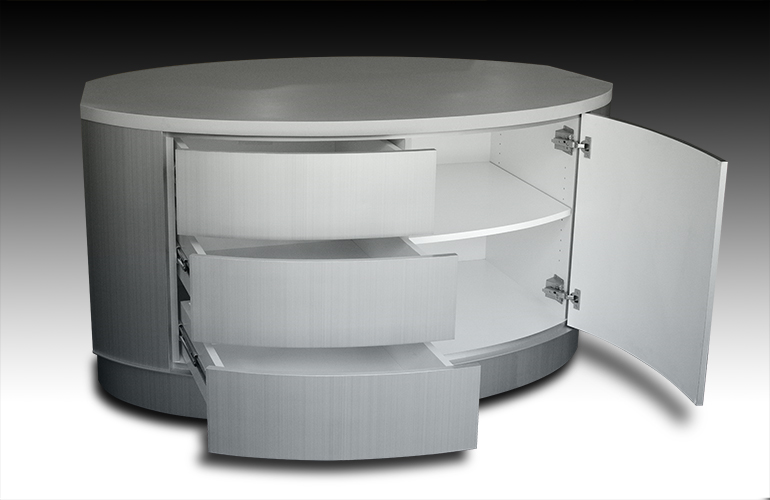 Open Cabinet.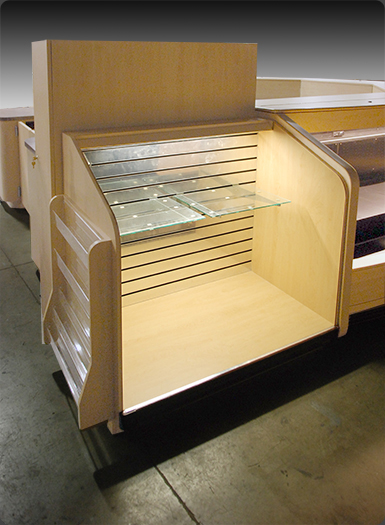 Lighted glassware cabinet.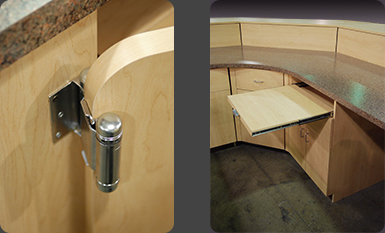 Heavy duty hinges and full extension pull out counter.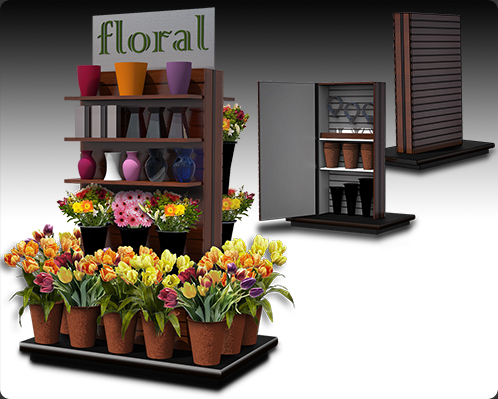 Slatwall display with storage.