Custom Cabinetry - Self-Service Department
A large, self service department. Start with a refrigerated island fixture that includes steps for potted plants. Add in a tall profile refrigerated case. An additional roll around plant display completes the presentation.
Refrigerated display.
Step display for potted plants.
Mobile, easy to position dry display.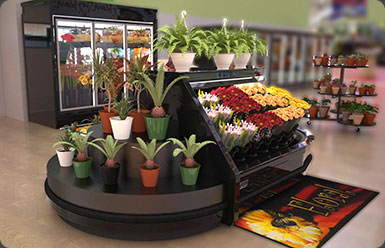 Rendered for approval.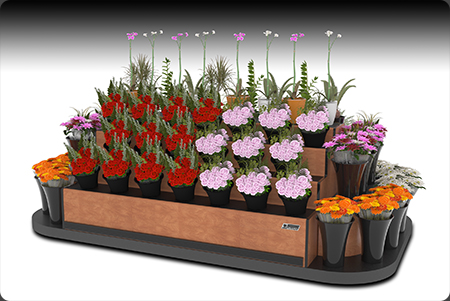 Rendered for approval.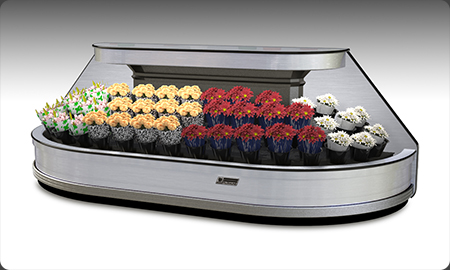 Rendered for approval.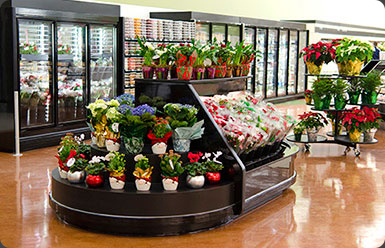 The installed department. Refrigerated island, plant steps,
door cases and a roll around plant display.
A variation using our Eurostep Island. Still contains refrigerated
display in an open format. Open tall profile completes
this department.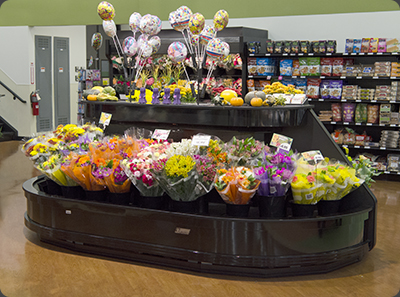 Island case with a larger refrigerated section.