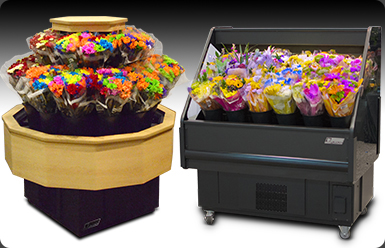 Big news in a small package! Compact, self-contained displays for hard to merchandise areas or for multiple locations in your store.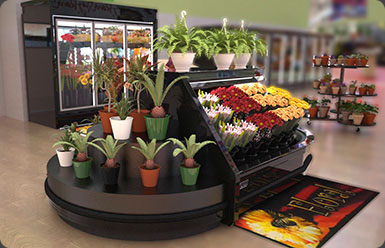 Remove the guesswork from your decision making; From concept design planning, department layout, construction drawings and realistic renderings. You'll know what your new floral case and department will look like and approve it before we build. Here is a concept rendering submitted for approval.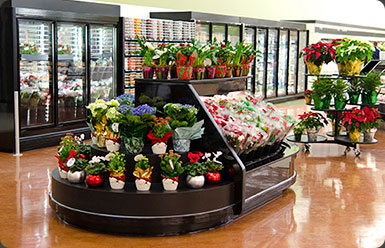 Here is the new, high performing department as delivered! We use the latest 3d to CNC software to design, develop and manufacture precision floral equipment for you.